Crop and Frame your photos, adding a professional finish with color coordinated and metallic frames, mats and captions.
QuickSets make it easy to quickly take a photo, crop it to zoom into the best part of the photo, enhance it with a frame and caption, and save it or share it via email, Facebook, Twitter, Instagram and more.
Unlike other framing apps, with Crop'n'Frame you design the frame and mat and it's fun and easy to do. Choose shapes, styles and widths, and pick colors from a palette that is customized for every photo. You can even view your image in the frame while you decide how to crop it.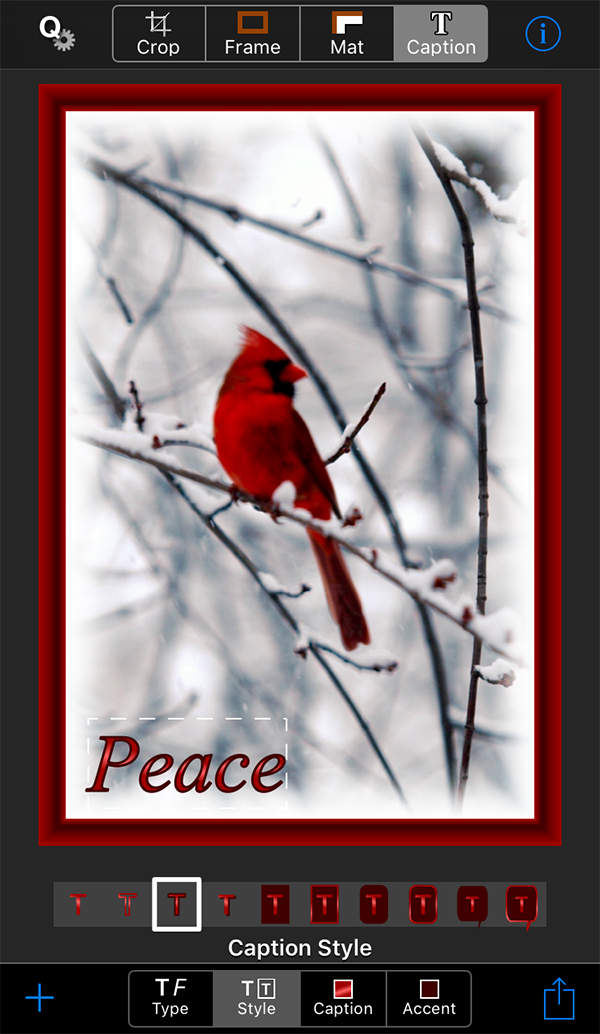 Crop with or without a frame preview, optionally constraining to common aspect ratios.
Mix and match frame and mat shapes (rectangle, rounded rectangle, oval, heart, star), widths, and styles, including vignettes, textures and confetti art.
Add a caption, choosing from many fonts and styles, including outlined type and speech balloons.
Choose background, frame, mat, caption and accent colors from a custom color palette that is based on colors in the photo, make any color metallic, and mix your own colors using hue/saturation/brightness sliders.
Use QuickSets to save and load your favorite looks or for a quick start with built-in frames.
Save images at low, medium or high resolution. Save multiple times with different effects, never modifying the original image.
Combine effects by reloading framed images.